Get set for September | Make the most of your magazine subscription in 2021-2022
Please note, from September 2021, teachers wishing to receive digital magazine issues to display in the classroom can now receive these as part of our new and improved Teacher Pack subscriptions. Some geographical restrictions apply. Please contact your local agent to find out more.
Get set for the new school year
Make the most of your subscription
Inspire progress, consolidate learning, and help students keep their language skills on track with Mary Glasgow Magazines. Ideal to supplement classroom learning, our levelled magazines are packed with articles and activities to help students develop their reading, writing, speaking and listening skills. Each annual magazine subscription includes access to a range of online resources to engage students and help them consolidate their reading, writing, listening and speaking skills.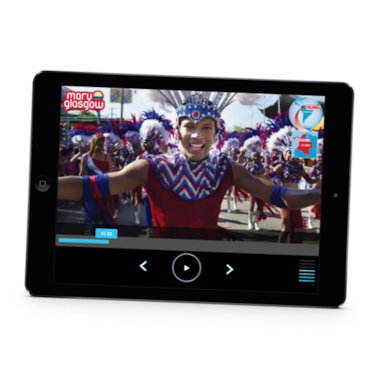 Videos
An authentic new video is linked to each issue, featuring real teens discussing everyday life and culture. Full transcripts and activities are provided.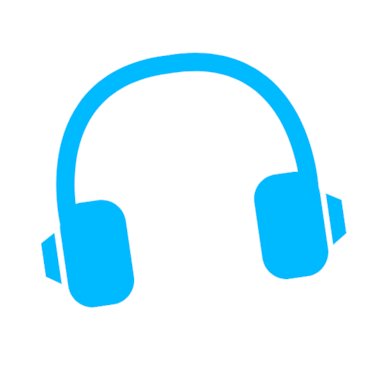 Audio
Authentic MP3 listening tracks and activities are linked to each issue. Full transcripts and listening activities can be downloaded online.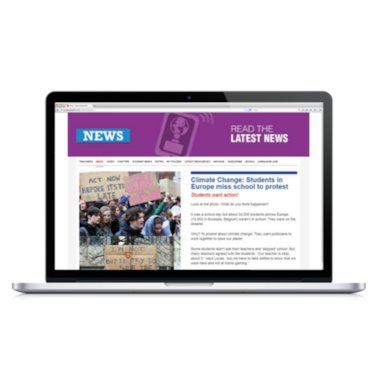 Weekly news
Online weekly news articles are ideal for encouraging independent learning at all levels. Students also have the opportunity to share their views on these with other students around the world and receive feedback and encouragement.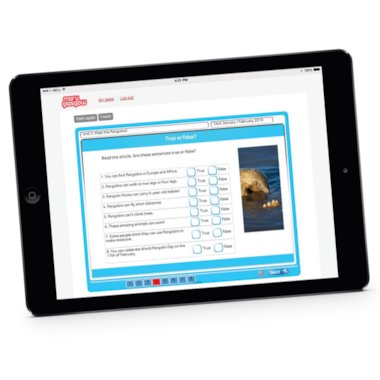 Interactive activities
Interactive activities are linked to each issue, providing a fun, easy way for students to test their language skills.
Resource Bank
Teachers can access over 14,000 resources on popular topics using the online resource bank. It includes past articles, videos, worksheets and more!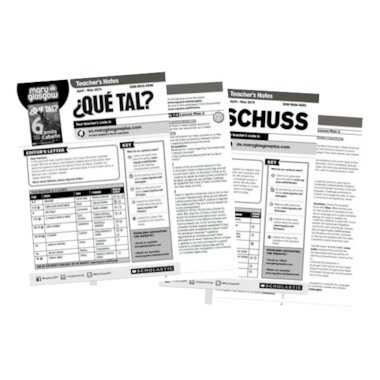 Teacher's notes
Save time with ready-to-go teaching ideas and lesson plans.
Timeline
You will receive your magazines throughout the school year.
Issue 1
Issue 2
Issue 3
Issue 4
Issue 5
September/
October
November/
December
January/
February
March
April/
May